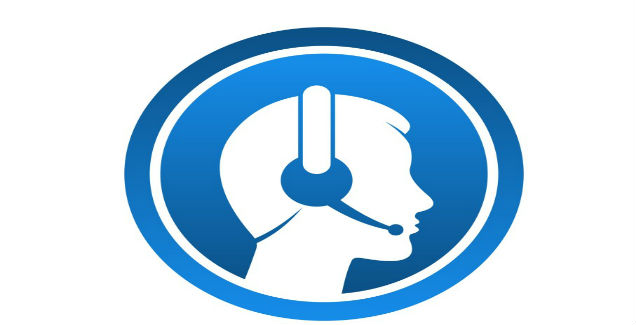 Ok. So a time has come for a small business company to increase their business and increase their customer support. Now the companies manager want to set-up a call centre in India so that they get highest customer satisfaction with less investment.
So once your are done with the project proposal you will need to set-up a call centre in India now.
What are the things to consider?
Legal documents
IT & non IT Infrastructure
Legal Documents
Now it's time to register a company. There are three classifications for a company it is sole proprietor, Partnership company and private LTD. I recommend to go for a private LTD where you got to follow many rules and regulations but it is good for you as a growing company. You will get some finance good credit period on the products your purchase for the company.
Once you done with company registration you will need to get DOT (Directorate of telecommunication) for making international calls. you will need to submit the following documents for the DOT licenses.
The following is the procedure for OSP registration.
1. You have to fill-up the application form.  Format can be downloaded from the site www.dot.gov.in/osp/osp.html the form and the network diagram to be signed by an Authorized Signatory either Company Secretary or someone specifically authorized by Board of Directors with a resolution
2. Attach the following documents
a. Copy of Certificate of Incorporation & MoU (sign and seal in first and last page)
b. Original Board Resolution specifically authorizing for OSP application
c. Copy of Form-32
d. Shareholding pattern in letterhead signed by one of the director (Pattern sufficient, list not required)
e. List of Directors with Name and Address
f. Declaration in letterhead that International Call center not used Domestic Call Center
g. Power Of Attorney in Rs.100 stamp paper signed by Notary Public
h. DD for Rs.1000 payable at karnataka on CAO,o/o CCA Tamilnadu.
i. Network Schematic diagram signed by Authorized Signatory.
Note:
1. Your presence may be required in case of DoT raised any clarification in latter.
2. All the above documents should be attested by Authorized Person.
3. All the above to be submitted to TERM office at Karnataka telephone exchange. Process could take about 5 to 6 weeks.
4 : The OSP license should be submitted only by the concern organization because the government is creating issues regarding this from last month.
5: The organization must enter mandatory information in the following links   http://www.dotosp.gov.in/
Once you are set with the legal documents you will need to proceed for company infrastructure and IT infrastructure.
IT & non IT Infrastructure
Infrastructure is a key in the call centre where you need to provide comfortable work environment for your agent who need to sit in a place for many hours and take calls. A good infrastructure will make a employee of your company to stay for a long time with your organization. A cafeteria is preferable if it a international call centre where the agent won't get food at nights. Cab facilities and security are essential for your safety on your employees.
When considering a IT infrastructure first you need to do a perfect LAN cabling. Then you need to get a good leased line connection for the internet connectivity. If it is international call centre we will be doing calls using SIP (Session initiated protocol). If it is domestic calls centre you will need to get a PRI (Primary Rate Interface) connection because SIP is not legal in India. Leased line connections available from Rs. 1,50,00 per Annum for 1:1 2 mbps line.
Next you need to consider for a dialer. Here you need to discuss with the dialer provider who will help you to get the right technology solutions for your call centre. If it is a international call centre there won't be any hardware required other than a good server. If it is a domestic call center you need to purchase PRI card. If you purchase 1 PRI card it is capable of making 30 calls simultaneously. There are cards available from 1 port – 8 port PRI cards. So you will need to be careful when selecting the cards. You need to estimate your call centre on how many seats you are going to scale within 3 months to 6 months.
Now you can select a dialer. Dialer should be capable for handling both inbound and outbound solutions. It should have option where the agents can receive both inbound a outbound calls. When your process in tele-marketing then you need to go for a predictive dialer. Predictive dialer is a automated system where the calls are made by the server itself. It uses live person detection and transfers only the live person to an agents. It eliminated time consuming manual dialing for the calls hearing to tring tring, busy , answering machine fax tones etc. It also analyses the average time to finish a call for the agent so it can predict when the agent will be free and dial more calls automatically to keep the agent busy while avoiding abandoned calls (Abandoned calls are where all the agent are busy and the dialer got a live person while dialing. But there are no agents to respond to that calls.)
When you consider to buy a dialer system it depends in the budget. There are dialers which are ranging from $800 per seat. I recommend you to go for a open source dialer where you will get all basic features at a cheaper cost. These open source dialer (VICI Dial, Unique Performance Technologies)are ranging from 4000 – 4500 per seat. These money is not for licenses of the dialer but for the support and configuration you need to bear this price. If you are tech savy it is best to try yourself.